Welcome to the Bass Music Wiki, the free-to-use encyclopedia for all your bass music information. This wiki focuses on the various genres of electronic music that places emphasis on bass, such as dubstep, UK garage, grime, drum and bass, etc. Feel free to start editing but make sure to read our policies before you get started!
---
---
---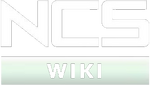 Division Series is an album released by SKisM on December 10, 2012. Read more >>

Lights Out is first studio album from Vincent T. in nine years. These live recordings include MACHINA and Brand New with Dreams and Warlock. Lights Out album is available now.

https://vyd.co/VincentTLightsOut
See more >