| | | |
| --- | --- | --- |
| " | This is Disciple, We Don't Play! | " |
Disciple Recordings is an independent label founded by Rob Talbott (1/2 of Dodge & Fuski and JVST SAY YES) and Ross Burr (Myro / 1/2 of Astronaut) in 2013.
Originally, the label was attributed as being a sister label of Never Say Die Records, as SKisM had initially given his blessing to Talbott and Burr for creating their own label, before cutting ties with Disciple due to conflicting company politics in September 2017.
The releases on the label mostly comprise of dubstep, but have branched into drum & bass and various other genres in bass music such as electronica.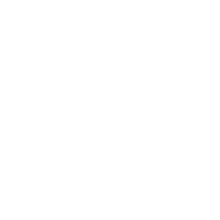 Artists
Associated Artists
Aaron Steel

Adair

AKVMA

Apashe

Audiofreq

BAINBRIDGE

Blosso

Brillz

Calcium

Centron

Chassi

Command Q

Compa

Crankdat

Crichy Crich

Cromatik

Cybertr0n

Cynematic

Deadlyft

Decimate

Diamond Eyes

(Former Disciple member)

Dirtyloud

DKS

DMVU

Draeden

Dread MC

Dubloadz (Former Disciple member)

Ekko & Sidetrack

Elijah Moore

G-Buck

G-REX

Hatcha (Former Disciple member)

Heaven Fell

Henry Fong

High Maintenance

Hydraulix

Indiekai

Jarvis

JLEON

Joe Ford

Jonas Minor

Katie Sky

Kill Feed (Formerly 5OHMAN)

Killin' Void

Krafty Nuts

Lektrique

Lelijveld

London Nebel

Liquid Stranger

LUMBERJVCK

Maahir

Macky Gee

MADGRRL

Maksim

Mal Madson

Malux

Mayhem

Messinian

MOB

Mob Tactics

MONXX

More Plastic

MUZZ

(Formerly Muzzy)

Nasko

Nick Thayer

Nosphere

Oolacile (Former Disciple member)

Original Sin

Oski

Panda Eyes (Former Disciple member)

PIERCE

P0gman

QUEST

QUIX

RaceCarBed

R3FIN

Resurge

Retrospect

Rider Shafique

Ruvlo

Scamp

Sekai

Shane Told

(River Oaks)

Skope

Skybreak

Smooth

Sonny Banks

Splitbreed

Spock

Stylust

SUB-human

Supreme

Teddy Killerz

The Arcturians

The Brig

The Prototypes

Tommy Boy

Torro Torro

Trumpdisco

Truth (Former Disciple member)

UZ

Whales

Xo Eliza

Young Buck

Zuko
Associated Labels
Albums
Disciple 01: Purgatory (2014)
Disciple Alliance Vol. 1 (2014)
#BeatportDecade Dubstep (2014)
Reinforcements Vol. 1 (2015)
Disciple 02: The Second Coming (2015)
Disciple Alliance Vol. 2 (2015)
Reinforcements Vol. 2 (2015)
Reinforcements Vol. 3 (2016)
Disciple 03: Risen (2016)
Reinforcements Vol. 4 (2016)
Disciple Alliance Vol. 3 (2016)
Disciple 04: Apocalypse (2017)
Disciple X Jericho (2018)
Disciple Alliance Vol. 4 (2018)
Disciple 05: Rapture (2018)
Disciple X Miniladd (2018)
Disciple 06: Mark of the Beast (2019)
Disciple 07: Seven Deadly Sins (2019)
Disciple Alliance Vol. 5 (2019)
Disciple 08: Resurrection (2019)
Disciple 09: Dragonborn (2019)
Disciple 10: Commandments (2020)
The Biggest Remix Competition of All Time (2020)
Disciple Alliance Vol. 6 (2020)
Disciple Afterlife Vol. 1 (2020)
Disciple 11: Chaos (2020)
Sample Packs
Releases
| | | | | | |
| --- | --- | --- | --- | --- | --- |
| Artwork | Artist(s) | Title | Release Date | Release Format | Catalogue Number |
| | Virtual Riot | There Goes Your Money | 27 May 2013 | LP | DISC000 |
| | Dodge & Fuski | Remixed | 27 May 2013 | EP | DISC001 |
| | Pegboard Nerds | Guilty Pleasures | 24 June 2013 | EP | DISC002 |
| | Astronaut | Apollo | 22 July 2013 | EP | DISC003 |
| | The Brig | Mutiny | 19 August 2013 | EP | DISC004 |
| | Dodge & Fuski & Culprate | Vice | 9 September 2013 | Single | DISC005A |
| | Dodge & Fuski & Culprate | Vice (Phetsta Remix) | 16 September 2013 | Single | DISC005B |
| | Dubsidia | Marvel | 30 September 2013 | EP | DISC006 |
| | Centron | Robotkiss | 21 October 2013 | EP | DISC007 |
| | Pegboard Nerds | High Roller (Remixes) | 11 November 2013 | EP | DISC008 |
| | Dodge & Fuski | Stop What You're Doing | 27 January 2014 | EP | DISC009 |
| | Barely Alive | Lost In The Internet | 24 February 2014 | EP | DISC010 |
| | Habstrakt | Listen | 10 March 2014 | Single | DISC011A |
| | Habstrakt | Listen (Sub Antix Remix) | 17 March 2014 | Single | DISC011B |
| | Diamond Eyes | Night Life | 21 April 2014 | EP | DISC012 |
| | Various Artists | Disciple 01: Purgatory | 12 May 2014 | Compilation | DISC013 |
| | Barely Alive | Internet Streets | 26 May 2014 | EP | DISCFP01 |
| | Dodge & Fuski & Nick Thayer | Playboy | 23 June 2014 | Single | DISC014A |
| | Barely Alive | Internet Streets (Remixed) | 30 June 2014 | EP | DISCFP02 |
| | Dodge & Fuski & Nick Thayer | Playboy (Fox Stevenson Remix) | 7 July 2014 | Single | DISC014B |
| | Barely Alive | Sell Your Soul (feat. Jeff Sontag) | 14 July 2014 | Single | DISC015A |
| | Barely Alive | Sell Your Soul (feat. Jeff Sontag) (Eptic Remix) | 21 July 2014 | Single | DISC015B |
| | Virtual Riot | We're Not Alone | 11 August 2014 | EP | DISC016 |
| | Various Artists | Disciple Alliance Vol. 1 | 17 August 2014 | Compilation | DISC017 |
| | Various Artists | #BeatportDecade Dubstep | 14 September 2014 | Compilation | DISC018 |
| | Dodge & Fuski & Barely Alive | Poison | 6 October 2014 | Single | DISC019 |
| | Dodge & Fuski | Killer Bees / Vibes | 27 October 2014 | Single | DISC020 |
| | Virtual Riot | We're Not Alone (The Remixes) | 17 November 2014 | EP | DISC021 |
| | Diamond Eyes | You & Me | 15 December 2014 | EP | DISC022 |
| | Dodge & Fuski | Distress Signal / Rewind | 5 January 2015 | Single | DISC023 |
| | Barely Alive | Fiber Optic | 26 January 2015 | EP | DISC024 |
| | Virtual Riot | Nightmare | 16 February 2015 | EP | DISC025 |
| | Barely Alive | WEDABE$ (feat. Splitbreed) | 2 March 2015 | Single | DISC026 |
| | Datsik & Barely Alive | The Blastaz | 9 March 2015 | Single | DISCFP03 |
| | Various Artists | Reinforcements Vol. 1 | 16 March 2015 | Compilation | DISC027 |
| | Barely Alive & Astronaut | Rivals | 30 March 2015 | EP | DISC028 |
| | Barely Alive & Astronaut | Raga (TC Remix) | 13 April 2015 | Single | DISC028B |
| | Diamond Eyes & Christina Grimmie | Stay With Me | 27 April 2015 | Single | DISC029 |
| | Various Artists | Disciple 02: The Second Coming | 18 May 2015 | Compilation | DISC030 |
| | Dodge & Fuski | Big Riddim Monsta / Jump | 15 June 2015 | Single | DISC031 |
| | Dodge & Fuski & 12th Planet | Big Riddim Monsta (The Remixes) | 29 June 2015 | Single | DISC032 |
| | JVST SAY YES | Played You / All I Need | 13 July 2015 | Single | DISC033 |
| | Astronaut | Dark Arts | 27 July 2015 | EP | DISC034 |
| | Megalodon | Ping Pong / Killer Instinct (Original Sin Remix) | 3 August 2015 | Single | DISC035 |
| | Maksim | Bad Habits | 10 August 2015 | EP | DISC036 |
| | Barely Alive & Twine | Smash! | 17 August 2015 | Single | DISC037 |
| | Various Artists | Disciple Alliance Vol. 2 | 24 August 2015 | Compilation | DISC038 |
| | Dodge & Fuski & Virtual Riot | Alien | 7 September 2015 | Single | DISC039 |
| | Barely Alive | Elephant | 16 September 2015 | Single | DISC042L |
| | Virtual Riot | Machinery | 21 September 2015 | EP | DISC040 |
| | Various Artists | Reinforcements Vol. 2 | 5 October 2015 | Compilation | DISC041 |
| | Barely Alive | Hackers (feat. Armanni Reign) | 12 October 2015 | Single | DISC042A |
| | Barely Alive | We Are Barely Alive | 26 October 2015 | LP | DISC042 |
| | JVST SAY YES | JVST Friends Vol. 1 | 23 November 2015 | EP | DISC043 |
| | Dubloadz | Lost In The Sauce | 7 December 2015 | EP | DISC044 |
| | Maksim | Bad Habits (The Remixes) | 18 January 2016 | EP | DISC045 |
| | Various Artists | Reinforcements Vol. 3 | 8 February 2016 | Compilation | DISC046 |
| | Oski | The Best | 29 February 2016 | EP | DISC047 |
| | Dodge & Fuski | The Pretty Good | 14 March 2016 | EP | DISC048 |
| | Barely Alive | The Riddler (Henry Fong Remix) | 21 March 2016 | Single | DISC050A |
| | Barely Alive | Poison Dart (BUSTED by Herobust) | 28 March 2016 | Single | DISC050B |
| | Barely Alive | We Are Barely Alive (The Remixes) | 4 April 2016 | LP | DISC050 |
| | Fox Stevenson | No Fox Given | 18 April 2016 | EP | DISC051 |
| | Virtual Riot | Chemistry | 2 May 2016 | EP | DISC049 |
| | JVST SAY YES | Give It Time | 16 May 2016 | EP | DISC052 |
| | Various Artists | Disciple 03: Risen | 30 May 2016 | Compilation | DISC053 |
| | Dubloadz | Cuck Life | 11 July 2016 | EP | DISC054 |
| | Various Artists | Reinforcements Vol. 4 | 1 August 2016 | Compilation | DISC055 |
| | Barely Alive & Honey-C | Salty | 15 August 2016 | Single | DISC056 |
| | Virtual Riot | Chemistry (The Remixes) | 29 August 2016 | EP | DISC057 |
| | Various Artists | Disciple Alliance Vol. 3 | 12 September 2016 | Compilation | DISC058 |
| | Myro | Playa | 26 September 2016 | Single | DISC059 |
| | Dodge & Fuski | Your Love | 10 October 2016 | Single | DISC060 |
| | Bukez Finezt | Tired of Your Dumb Shit | 31 October 2016 | EP | DISC061 |
| | Myro | Talk To Me | 21 November 2016 | Single | DISC062 |
| | Oolacile | Humanity | 5 December 2016 | EP | DISC063 |
| | The Frim | Better Late Than Never | 19 December 2016 | EP | DISC064 |
| | Dubloadz | Stocking Cuckers | 6 January 2017 | EP | DISC065 |
| | PhaseOne | Origins | 16 January 2017 | EP | DISC066 |
| | Boy Kid Cloud | Gang | 13 February 2017 | EP | DISC067 |
| | Virtual Riot | Throwback | 27 February 2017 | EP | DISC068 |
| | Dodge & Fuski | All Killer No Filler | 13 March 2017 | EP | DISC069 |
| | The Others | War | 3 April 2017 | EP | DISC070 |
| | Truth | Wilderness of Mirrors | 19 May 2017 | LP | DISC071 |
| | Various Artists | Disciple 04: Apocalypse | 26 May 2017 | Compilation | DISC072 |
| | Dodge & Fuski | More Killer No Filler | 9 June 2017 | EP | DISC073 |
| | PhaseOne | Dreamscape | 23 June 2017 | EP | DISC074 |
| | Dubloadz | Dubloadz and the 9000 Ghosts | 10 August 2017 | LP | DISC075 |
| | 12th Planet | Let Us Prey | 1 September 2017 | EP | DISC076 |
| | Barely Alive & Virtual Riot | Basement Dwellers | 4 September 2017 | Single | DISC077 |
| | The Others | Do It Like This | 22 September 2017 | EP | DISC078 |
| | Myro & BAR9 | Take Me Up | 29 September 2017 | Single | DISC079 |
| | Oolacile | Embers | 13 October 2017 | EP | DISC080 |
| | Fox Stevenson | For Fox Sake | 27 October 2017 | EP | DISC081 |
| | Oolacile | Human Experience (VIP) | 8 November 2017 | Single | DISC082 |
| | SLANDER & Sullivan King | Welcome To The Fire | 1 December 2017 | Single | DISC083 |
| | Virus Syndicate | The Mancunian Way | 15 December 2017 | EP | DISC084 |
| | Hatcha | The Last Imperial | 29 December 2017 | EP | DISC085 |
| | Pegboard Nerds & RaceCarBed | Troll | 26 January 2018 | Single | DISC086 |
| | Virtual Riot | German Engineering | 31 January 2018 | EP | DISC087 |
| | SLANDER & Sullivan King | Welcome To The Fire (Remixes) | 15 February 2018 | Single | DISC088 |
| | IVORY | The Fight | 22 February 2018 | Single | DISC089 |
| | Dodge & Fuski | Back With a Vengeance | 28 February 2018 | Single | DISC090 |
| | Truth | Wilderness of Mirrors (The Remixes) | 7 March 2018 | LP | DISC091 |
| | Dodge & Fuski | The Greatest Album of All Time | 26 March 2018 | LP | DISC092 |
| | SLANDER & Sullivan King | Welcome To The Fire (Smooth Remix) | 7 April 2018 | Single | DISC088B |
| | Eliminate | Walls | 9 April 2018 | Single | DISC093 |
| | Hydraulix & Oski | Nothing Can Stop Me | 13 April 2018 | SIngle | DISC094 |
| | The Upbeats & Truth | The Pack | 17 April 2018 | EP | DISC095 |
| | JVST SAY YES & Torro Torro | Give It Time (Oliverse Remix) | 21 April 2018 | Single | DISC052B |
| | Figure | Incident 86 | 25 April 2018 | EP | DISC096 |
| | PhaseOne & YOOKiE | State of Emergency | 30 April 2018 | Single | DISC097A |
| | PhaseOne | Double Up | 11 May 2018 | EP | DISC097 |
| | Barely Alive | Bad Thang (feat. Splitbreed) | 16 May 2018 | Single | DISC102A |
| | Eliminate | Reload | 25 May 2018 | EP | DISC098 |
| | Panda Eyes | Isolation | 8 June 2018 | EP | DISC099 |
| | Various Artists | Disciple X Jericho | 21 June 2018 | Compilation | DNCO001 |
| | Various Artists | Disciple Alliance Vol. 4 | 16 July 2018 | Compilation | DISC100 |
| | Barely Alive | Bang Your Head (feat. Virus Syndicate) (INFEKT Remix) | 22 July 2018 | Single | DISC100Z |
| | Bandlez | Spy Kidz | 27 July 2018 | EP | DISC103 |
| | Barely Alive | Odyssey | 13 August 2018 | LP | DISC102 |
| | Eliminate | Found A Way (feat. Ryan Curtis) | 21 August 2018 | Single | DISC104 |
| | Panda Eyes | Isolation (The Remixes) | 31 August 2018 | EP | DISC105 |
| | Barely Alive | Odyssey (MVRDA Remix) | 8 September 2018 | Single | DISC100Y |
| | Oolacile | Zweihander | 19 September 2018 | EP | DISC106 |
| | Various Artists | Disciple 05: Rapture | 21 September 2018 | Compilation | DISC107 |
| | Oliverse | Dimension | 3 October 2018 | EP | DISC108 |
| | Virtual Riot | Preset Junkies | 24 October 2018 | EP | DISC109 |
| | Panda Eyes & Nasko | Let's Fly | 7 November 2018 | EP | DISC110 |
| | Oliverse | Dance For Me | 9 November 2018 | Single | DISC111 |
| | Terravita | Aim To Kill | 16 November 2018 | EP | DISC112 |
| | 12th Planet | Swamplex Terrestrial | 23 November 2018 | EP | DISC113 |
| | Various Artists | Disciple X Miniladd | 13 December 2018 | Compilation | DNCO002 |
| | Disciple & Friends | Fix The Rail | 21 December 2018 | Single | DISC115 |
| | Bukez Finezt | Uppercut | 25 January 2019 | EP | DISC116 |
| | Dirtyphonics | Rise From The Dead | 1 February 2019 | Single | DISC117 |
| | Barely Alive | Lost In Time | 13 February 2019 | EP | DISC118 |
| | Modestep | Echoes | 27 February 2019 | EP | DISC119 |
| | Eliminate | Cyber Whale | 13 March 2019 | EP | DISC120 |
| | Chime | Sidequest | 27 March 2019 | EP | DISC121 |
| | Various Artists | Disciple 06: Mark of the Beast | 29 March 2019 | Compilation | DISC122 |
| | PhaseOne | Transcendency | 17 April 2019 | LP | DISC123 |
| | Dodge & Fuski | The Greatest Remix Album of All Time | 8 May 2019 | LP | DISC124 |
| | Dirtyphonics | Scars | 22 May 2019 | EP | DISC126 |
| | Barely Alive | Warrior (feat. Mad Hed City) (The Prototypes Remix) | 27 May 2019 | Single | DISC102Z |
| | Oliverse | Outerworld | 5 June 2019 | EP | DISC127 |
| | Barely Alive | Wompum (Macky Gee Remix) | 10 June 2019 | Single | DISC102Y |
| | Barely Alive | Multiplayer | 3 July 2019 | EP | DISC128 |
| | Various Artists | Disciple 07: Seven Deadly Sins | 5 July 2019 | Compilation | DISC125 |
| | Modestep | Dawn | 17 July 2019 | EP | DISC129 |
| | Chime | Interdimensional | 31 July 2019 | EP | DISC130 |
| | Oski | VaporRave | 14 August 2019 | EP | DISC131 |
| | Oliverse | Unspoken (feat. Elle Exxe) (MUZZ & Oliverse Remix) | 17 August 2019 | Single | DISC133 |
| | Various Artists | Disciple Alliance Vol. 5 | 4 September 2019 | Compilation | DISC132 |
| | Virtual Riot | Save Yourself | 25 September 2019 | EP | DISC134 |
| | 12th Planet | Swamplex Extraterrestrial | 11 October 2019 | EP | DISC136 |
| | Various Artists | Disciple 08: Resurrection | 13 October 2019 | Compilation | DISC135 |
| | Eliminate | Dead Sea | 23 October 2019 | EP | DISC137 |
| | Oski | Destroy All Humans | 6 December 2019 | EP | DISC138 |
| | QUIX | I Got Tha | 18 December 2019 | EP | DISC139 |
| | Various Artists | Disciple 09: Dragonborn | 25 December 2019 | Compilation | DISC140 |
| | PhaseOne & Hydraulix | Space Invaders | 24 January 2020 | Single | DISC141 |
| | Crankdat | Mechanized Mayhem | 11 March 2020 | EP | DISC142 |
| | 12th Planet | Swamplex: Next Level | 27 March 2020 | EP | DISC144 |
| | PhaseOne | Transcendency (Remixes) | 8 April 2020 | LP | DISC143 |
| | Various Artists | Disciple 10: Commandments | 24 April 2020 | Compilation | DISC146 |
| | Modestep | The Remixes | 1 May 2020 | EP | DISC147 |
| | Virus Syndicate | The Antidote | 19 June 2020 | EP | DISC148 |
| | Eliminate & Shaquille O'Neal | Tear It Up | 17 July 2020 | Single | DISC149 |
| | Chime | Our Flame | 7 August 2020 | EP | DISC150 |
| | Ray Volpe | World Domination | 14 August 2020 | EP | DISC151 |
| | PhaseOne | Dead Line | 21 August 2020 | EP | DISC152 |
| | Virtual Riot & Barely Alive | Head To Head Vol. 1 | 28 August 2020 | EP | DISC153 |
| | Dodge & Fuski | Pretty Good Mode | 4 September 2020 | EP | DISC145 |
| | Voltra | Luma | 18 September 2020 | EP | DISC154 |
| | Fox Stevenson | New Amsterdam | 25 September 2020 | Single | DISC155 |
| | Various Artists | The Biggest Remix Competition of All Time | 2 October 2020 | Compilation | DISC156 |
| | Various Artists | Disciple Alliance Vol. 6 | 6 November 2020 | Compilation | DISC157 |
| | Various Artists | Disciple Afterlife Vol. 1 | 20 November 2020 | Compilation | DISC158 |
| | Trinergy | Miracle / Bye | 4 December 2020 | Single | DISC159 |
| | Modestep | Lost My Way (Mal Madson Remix) | 13 December 2020 | Single | DISC157Z |
| | Various Artists | Disciple 11: Chaos | 18 December 2020 | Compilation | DISC160 |
| | PhaseOne (with River Oaks) | Enemy | 22 January 2021 | Single | DISC161 |
| | Bandlez & Strocksu | Sleepwalking ft. Katie Sky | 29 January 2021 | Single | DISC162 |
| | Virtual Riot vs Barely Alive | Head To Head Vol. 2 | 5 February 2021 | EP | DISC163 |
| | Chime, Franky Nuts & Oliverse | Tritone | 12 February 2021 | EP | DISC164 |
| | Skybreak | Lumina | 26 February 2021 | EP | DISC165 |
| | Leotrix | Visions Of The Leo | 26 March 2021 | EP | DISC166 |
| | Calcium | Dissolve | 9 April 2021 | EP | DISC167 |
| | Infekt & Nika D | Rebirth | 23 April 2021 | Single | DISC168 |
| | Oliverse | Play With Fire | 7 May 2021 | Single | DISC169 |
| | Dirtyphonics | Gasoline | 4 June 2021 | Single | DISC170 |
| | Barely Alive | Killer Robots | 2 July 2021 | Single | DISC171 |
| | Barely Alive | Computer Love | 23 July 2021 | EP | DISC172 |
| | Virtual Riot & Modestep | This Could Be Us | 30 July 2021 | Single | DISC173 |
| | Ray Volpe | Rise Of The Volpetron | 6 August 2021 | EP | DISC174 |
| | Virtual Riot | CHROMA | 13 August 2021 | Single | DISC175 |
| | Virtual Riot & LeKtriQue | Neon Angel ft. Leah Culver | 27 August 2021 | Single | DISC176 |
| | Virtual Riot | Simulation | 10 September 2021 | LP | DISC177 |
| | Eliminate | Belly Of The Beast | 24 September 2021 | EP | DISC178 |
| | Oliverse | Counter Culture | 1 October 2021 | EP | DISC179 |
| | PhaseOne | The Risen | 15 October 2021 | EP | DISC180 |
| | Various Artists | Disciple Afterlife Vol. 2 | 22 October 2021 | Compilation | DISC181 |