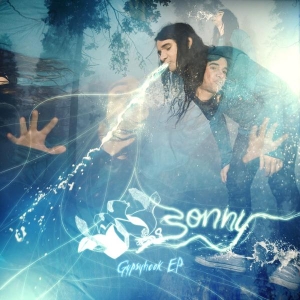 Gypsyhook is the first solo release by Sonny Moore, who would later use the alias Skrillex for future releases.
History and Production
It was recorded summer 2008 and was released on April 7, 2009. On December 12, 2008, Moore posted the track listing on his Myspace. The EP features three songs, two of which he has posted demos for, and four remixes. "海水" (Ocean Water) is a Japanese version of "Mora". "Gypsyhook" contains samples of a previously recorded instrumental track, entitled "Look Over at That", "Copaface2" contains samples of "Float It", and "Mora" contains samples of "I Know Who You Are".
The EP was only released digitally. The official music video for "Mora" was released on February 3, 2009 and was directed by Shawn Butcher.
Track listing:
Gypsyhook
Mora
Copaface2
Gypsyhook (vs. DMNDAYS)
Mora (vs. The Toxic Avenger)
Mora (vs. LAZRtag)
Copaface2 vs. Dan Sena
Kai sui
Community content is available under
CC-BY-SA
unless otherwise noted.