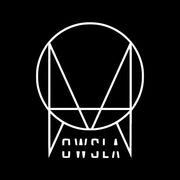 OWSLA is an American record label and creative collective. It was founded by Sonny Moore (Skrillex) and co-founded by Tim Smith, Kathryn Frazier, & Clayton Blaha in 2011. Skrillex announced the label on August 17, 2011. OWSLA did exist before 2011 but was never a record label.
The name OWSLA is a reference to Richard Adams' fantasy novel Watership Down which is about a group of anthropomorphize rabbits who live in a Sandleford warren.
Subsidiaries of OWSLA include NEST HQ, a website dedicated to giving exposure to electronic music artists and OWSLA Goods, a merchandise line.
Associated Artists:
Associated Labels:
Compilations:
OWSLA Presents Free Treats, Vol. I (2011)
OWSLA Presents Free Treats, Vol. II (2012)
OWSLA Presents Free Treats, Vol. III (2013)
OWSLA #Beatport Decade Electronic (2014)
OWSLA Interstellar Sampler (2015)
OWSLA Presents EGGNOG, Vol. 1 (2015)
OWSLA Spring Compilation (2015)
OWSLA Worldwide Broadcast (2016)
HOWSLA (2017)
Releases:
Community content is available under
CC-BY-SA
unless otherwise noted.