Jurassic World: Dominion Dominates Fandom Wikis - The Loop
Play Sound
Tom Petais, also known as Skism (stylised: SKisM), is both a DJ and the sole manager of Never Say Die Records and Never Say Die: Black Label, as well as a former dubstep and electronica artist. He is currently based in London, UK, as is Never Say Die.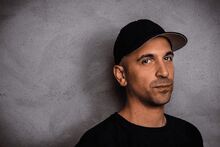 Biography:
Known amongst his peers as the 'DJs DJ', SKisM gained notoriety as one of the busiest and most electrifying mixers on the circuit, having toured Australia, New Zealand, South Africa, Europe, America and more.
Production wise, Petais worked with, and remixed, some of the biggest names in the business with his music racking up over 6 million views on Youtube. His collaboration with Excision ('sEXisM') was one the top selling tracks on his Mau5trap Album and was featured in the trailer for the war film Act of Valor (McCoy, Waugh, 2012). He topped the chart with Flux Pavilion & Foreign Beggars on 'Jump Back', with a further Beatport number one with 'Like This' featuring Virus Syndicate. Petais was also featured on the first release on Skrillex's OWSLA imprint with his remix of Porter Robinson's 'The State'.
In late 2015, SKisM retired from producing music to focus on running both Never Say Die and Black Label, before discontinuing Black Label in 2021.
Label:
As co-owner and A&R of two of the most prolific labels in bass music, Never Say Die Records and Never Say Die: Black Label, Petais has had a hand in showcasing some of the freshest music in the scene, championing the sounds of up and coming artists such as Effin, Syzy, Moore Kismet, Akeos and Nitepunk.
Discography
EPs:
Artwork
Title
Release Details
Tracklist

The Blank

Release Date: 25 April 2009

Label: Wicky Lindows

Formats: Vinyl EP, Digital Download

The Blank
The Blank (

16BIT

Remix)

Rise Of The Idiots / Back Off

Release Date: 11 July 2009

Label: Wicky Lindows

Formats: Vinyl EP, Digital Download

Rise Of The Idiots
Back Off

Down With The Kids

Release Date: 8 November 2010

Label: Never Say Die Records

Formats: Vinyl EP, Digital Download

Rave Review
Elixir
Power
Rise Of The Idiots (FuntCase Remix)
Back Off (Matta Remix)

Down With The Kids (Remixed)

Release Date: 7 May 2012

Label: Never Say Die Records

Formats: Digital Download

The Division

Release Date: 10 December 2012

Label: Never Say Die Records

Formats: Vinyl EP, DIgital Download

Elixir (Remixes)

Release Date: 24 June 2013

Label: Never Say Die Records

Formats: Digital Download

Elixir VIP
Elixir (Skeptiks Remix)
Elixir (Karetus Remix)
Elixir (Megalodon Remix)
Singles:
Remixes:
2010
2011
Pyramid - Cruel ft. Julie Thompson (remix)
Rack n Ruin - Dazed & Confused (SKisM's Baroque Out remix)
Porter Robinson - The State (remix)
2012
Muffler - Calling Your Name (remix)
Far Too Loud - 600 Years (remix)
2013
2014
Other Appearances:
2011
2015